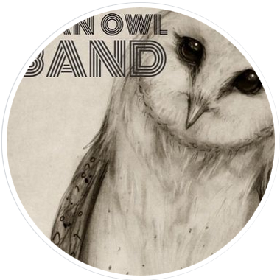 Labor Day, September 7th from 5:00 - 8:00 PM
No matter where you may be, join:
Facebook: KHOI Community Radio (video)
KHOI online streaming
89.1 MHz on your FM dial
Featuring Barn Owl Band with musical guests:
Solvig Orngard - Barn Owl alumnus guest fiddle
Merle Hall - guest banjo
Steve Hurst - guest guitar and vocals
Jon Duvick - Barn Owl guitar and vocals
Tom Richards - Barn Owl mandolin, guitar and vocals
Marty Miller - Barn Owl upright bass and percussion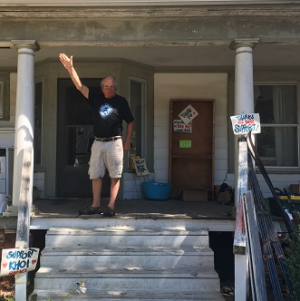 The home of Sherri Zapata and Paul Nelson, beloved comrades and KHOI's technical guru, will once again be full of music and love on Monday September 7. Musicians will gather once again on the front porch for the sounds of life and community - even if most of it must be virtual. We gather to honor Paul and Sherri, their house, and to lift our own spirits, reconnect and remember our hearts. And raise money for the station that Paul built to keep community on the air. The evening will be hosted by KHOI Board member and Paul's friend, Pat Schlarbaum.
During breaks for the musicians, you'll hear stories from many about Paul and Sherri's hospitality and good times at 604 Hodge.
You will be able to bid on one-of-a-kind items such as Paul's B-17 jacket, Paul's First-edition R. Crumb Coffee Table Art Book, an original artwork by Paul's friend and former Ames artist Eric Sealine, artworks by Jeannine Coupe-Ryding former Ames artist who lived at 604 Hodge, CDs of the Pool Hall Waltz Band, and mementos from KHOI's own radio personalities.