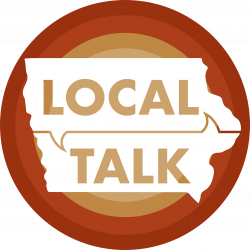 Today's Local Talk included week in the news from Ames Tribune by Dennis Hart. Doug Harr, President of Iowa Audubon spoke about Birdathon and bird migration. More information can be found at bigbluestemaudubon.org. CARE students at Ames High, Soraya Cohen, David Lee, and Leslie Kim. Deb Schildroth, Assistant City Manager for Ames, discussed hiring of Sustainability Solutions Group to guide Ames in creating a Climate Action Plan to address mounting pressures of climate change. More information can be found at cityofames.org. An American Kestrel phenology rounded out the hour with co-host Mike Meetz and Pat Schlarbaum.

Originally broadcast 04/30/2021
Listen to the entire episode now!