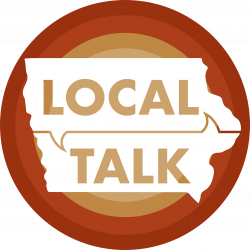 Hickory Grove Park park/lake renovation celebration and rededication.
Listen to Interviews with Craig Meyers, Chair Story County Conservation Board and
Steve Lekwa past Director Story County Conservation Board.
Erica Place, Outreach Coordinator for SCConservation joined in for her monthly visit covering, the natural areas Story County has to offer; and up and coming events and additional summer activities.
Susan Qwiasda, City of Ames Public Relations Officer reviews upcoming City Council mtg. Kayley Barrios Lain, Energy Services Coordinator. updates our listeners about the EV Fast Charger. the ribbon-cutting planned for July 20 and some of the events connected with the 125th anniversary of public power in Ames.
"Anna Banana" what have you got for our listeners with today's Heart2Heart and Tune-in Tuesday messages?
Anna, Magnusson KHOI's Top "Good News Banana" brightens our day.
Offering Poems, Music, and a review of Tuesday programs;
Tom Russell's; All Things Piano, Donna Prizgintas and Lana Nachtigal's; Donna-Lana Kitchen, Mary Richard's Community Bookshelf, Science Bytes with Sam Wormley and Mike Meetz.
Anna Magnusson's Heart2Heart along with a sneak peek at Thursday's, You Name It , presented by Mike Murphy.
Story County Conservation: storycountyiowa.gov/conservation.

Originally broadcast 07/13/2021