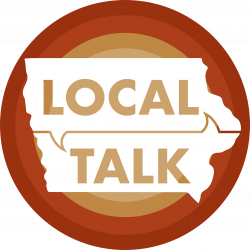 Dr Molly Lee, with the Story County Board of Health with updates and information regarding the latest on the COVID-19 virus, Influenza season , vaccination availability and precautions and practices to implement
and reminder us that Story County mask mandate in county governmental buildings and at the discretion of owners of business and their options.
Doug Harr, President of the Audubon Council reviews the bird count at the High Trestle Trail Annual Hawk Watch (count)
Susan Gwiasda Communications Officer for the City of Ames/ and Director of Parks and Recreation, Keith Abraham share with our listeners upcoming events and review project wrap-up and features to enjoy within our City Parks and open spaces
Anna, Magnusson KHOI's Top "Good News Banana" brightens our day.
Offering Poems, Music, and a review of Tuesday programs;
Tom Russell's; All Things Piano, Donna Prizgintas and Lana Nachtigal's; Donna-Lana Kitchen, Mary Richard's Community Bookshelf, Science Bytes with Sam Wormley and Mike Meetz,
Anna Magnusson's Heart2Heart along with a sneak peek at Thursday's, You Name It , presented by Mike Murphy.

Originally broadcast 10/05/2021