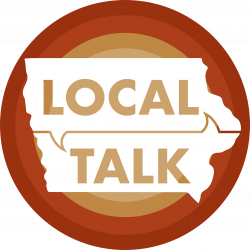 I
t is Nov 2nd, election day so remember to vote.
City and School Board candidates are on the ballot. Polls close at 8 PM sharp!!!
Dr.
Molly Lee,
with the
Story
County Board of Health
with updates and information regarding the latest on the COVID-19 virus, influenza Season and review of statistics, etc, precautions to observe, availability of Boosters. RSV in youngsters?
R
eminder of Story County mask mandate in county governmental buildings and owners of business and their options.
Overview of lead toxicity esp. in children.
Dr. Tyler Harms, Wildlife Diversity Biometrician with the IDNR discussion: White-tailed Deer; natural history, success in Iowa, fall behavior cautions to practice (driving), CWD (chronic wasting disease).
Susan Gwiasda Communications Officer
for the
City of Ames
items to share include city meeting Thursday, reopening/ribbon cutting Ada Hayden fishing pier.
Resource Recovery Superintendent Bill Schmitt
discusses the first No-Charge Yard Waste Day the past weekend and the next chances coming up to dispose of leaves. Also, he'll give an update on the Great Pumpkin Disposal and other opportunities to reduce waste and reviews recycling options for batteries, glass, and used oils.
Anna, Magnusson KHOI's Top "Good News Banana" brightens our day.
Offering Poems, Music, and a review of Tuesday programs;
Tom Russell's;
All Things Piano
, Donna Prizgintas and Lana Nachtigal's;
Donna-Lana Kitchen
, Mary Richard's
Community Bookshelf
,
Science Bytes
with Sam Wormley and Mike Meetz,
Anna Magnusson's Heart2Heart along with a sneak peek at Thursday's, You Name It , presented by Mike Murphy.

Originally broadcast 11/02/2021
Listen to the entire episode now!