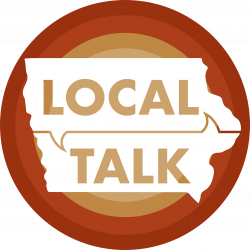 Local Talk for Friday, December 10, 2021 was lead off with Dennis Hart's news summary from pages of Ames Tribune. Greta Anderson reported on an upcoming event at Dog Eared Books in downtown Ames. Genevieve Gornichev will do a reading of her book "Witches Heart" and enjoy cocktail hour on Saturday, December 11 at 7PM. Merry Rankin, Sustainability Coordinator for ISU and City of Ames reminded everyone to fill out a Climate Action Survey at CityofAmes.org website. 5PM tonight Friday night is the closing. The Sustainable Steering Committee will meet 6PM December 21 at City Hall. And save the date January 20 annual meeting of Smart Business Challenge at Reiman Gardens. Noel Herbert with Sustainable Solutions Group will present keynote address. Wolf Oestreich gave an Ada Hayden report about Trumpeter Swans. And Anna Burkhardt, Avian Ecologist with Department of Natural Resources provided background to these magnificent waterfowl, Trumpeter Swans. Music was provided by Stephen Stills and Manassas, "Johnny's Garden" and "Fallen Eagle.".

Originally broadcast 12/10/2021
Listen to the entire episode now!