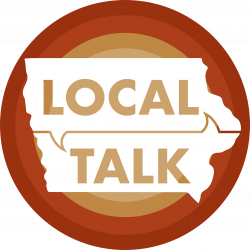 Vince Evelsizer, Biologist with the Iowa Dept. Natl. Resources; Clear Lake unit, Discusses Gray Fox ecology, biology, and research need with citizen science involvement.
Vince also discusses the dead Cougar found in Poweshiek County this past weekend and summarizes the ecological needs of this species.
Erica Place, Outreach Coordinator for Story County Conservation joins us for our monthly visit, to discuss their upcoming programs, events, and winter activities.
Susan Gwiasda Public Information Officer for the City of Ames reminds listeners of upcoming council and committee meetings as well as the Holiday schedule office hours and closings.
Vanessa Baker-Latimer, Housing Coordinator provides an update on the affordable housing subdivision being developed on the old Ames Middle School site (321 State). Also, Vanessa will share some information on the upcoming MLK Celebration and essay contest.
Anna, Magnusson KHOI's Top "Good News Banana" brightens our day.
Offering Poems, Music, and a review of Tuesday programs;
Tom Russell's;
All Things Piano
, Donna Prizgintas and Lana Nachtigal's;
Donna-Lana Kitchen
, Mary Richard's
Community Bookshelf
,
KHOI Jukebox
with Eric B,
Science Bytes
with Sam Wormley and Mike Meetz, Anna Magnusson's
Heart2Heart
along with a sneak peek at
Thursday's,
You Name It
, presented by Mike Murphy.
Interim Station Manager, Mike Murphy announces some program schedule changes and additional programs being added to KHOI's line up.
Vanessa Baker-Latimer: cityofames.org.

Originally broadcast 12/14/2021