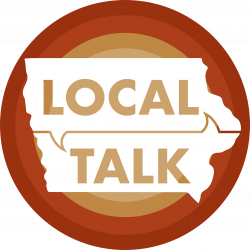 Local Talk for Friday, December 31, 2021 featured Dennis Hart's summary of the news from the past week from the Ames Tribune. Local Ames musicians were highlighted during the hour on a special New Year's Eve Local Talk. Reggie Greenlaw contributed selections, Bring a Torch Jeanette Isabella and Sun Dog Waltz from his Yuletide Joy cd. Rosemary Griffin's cd Cowboys and Angel's was enjoyed also. Trickster, Learn How to Fly, Mired in Maya, and Come Love to Me. Eric Timmons contributed two selections Coure de Lene and Little Bear. An encore selection of Greensleaves by Reggie Greenlaw closed out the hour of local music for Local Talk. Have a Happy New Year everyone.

Originally broadcast 12/31/2021
Listen to the entire episode now!