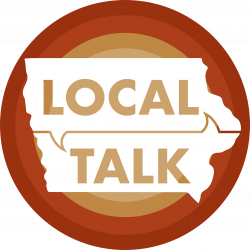 Dr. Molly Lee, Story County Board of Health; discusses current COVID-19 updates, status of influenza virus,
Highlights Radon Awareness Month, what Radon is and why the concern, and introduces the current Story County Board of Health members and introduces two new members joining the board.
Listen to a recording of some information about the James Webb Space telescope the successful Christmas day launch followed by KHOI's Sam Wormley as he discusses its current location, timeline and progress.
Susan Gwiasda Public Information Officer for the City of Ames shares updates on future meetings and events including natural Christmas tree disposal site hours, the MLKing observance and presentation of the Ames Humanitarian Award.
Civil Engineer Dean Sayre. reviews some recently finished street reconstruction projects in Ames and some large street projects he is working on this spring and discusses how streets are evaluated for reconstruction and what considerations go into new street designs.
Anna, Magnusson KHOI's Top "Good News Banana" brightens our day.
Offering Poems, Music, and a review of Tuesday programs;
Tom Russell's; All Things Piano, Donna Prizgintas and Lana Nachtigal's; Donna-Lana Kitchen, Mary Richard's Community Bookshelf, KHOI Jukebox with Eric B, Science Bytes with Sam Wormley and Mike Meetz, Anna Magnusson's Heart2Heart along with a sneak peek at Thursday's, You Name It , presented by Mike Murphy.

Originally broadcast 01/04/2022
Listen to the entire episode now!