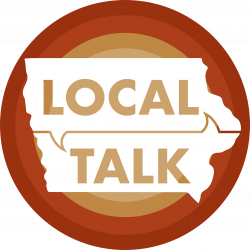 We had inspiring guests in Katrina Williams, Ames Middle School math teacher and Cari McPartland and Diana Schmidt from Raising Readers in Story County, and Eric Smidt, Communications Director, Ames Community School District.
There is a very informative article in the The Ames Tribune about the prestigious national teaching award that Ms. Williams recently received. Suffice to say that after spending a few minutes with her I was inspired by her obvious dedication to her students and to her profession. The American Institute of Aeronautics and Astronautics and the Challenger Center showed how smart they are in awarding her a "Trailblazing Stem Educator."
Cari and Diana highlighted the importance of supporting young readers. Their Summr Reading Buddies program will soon kick off for the summer. They are in need of volunteers. Check out https://www.raising-readers.org and sign up for what looks to be an amazing opportunity!

Originally broadcast 05/02/2022