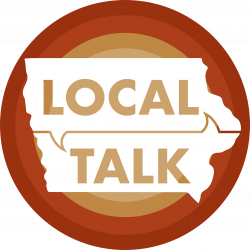 Dr. Molly Lee with the Story County Board of Health updates us on the County
COVID-19 situation as well as providing an update and additional information with influenza.
We also review the Hepatitis Infection outbreak in children reported in the United Kingdom and also has been recently reported in the state of Alabama. Then we end our visit discussing precautions to take to avoid ticks and mosquitos and disease concerns as we spend more time outdoors.
Fred Love visits with us the upcoming Maximum Ames Music Festival September 15-18.
Individuals that want to get involved as photographers or volunteers can contact the organizers to sign-up.
Susan Gwiasda Public Information Officer for the City of Ames provided information on City Council meetings, The Bike to work week and the Mayor/City Council Bike Ride south to the Tedesco Learning Corridor scheduled for 21st of May. Resource Recovery Plant Superintendent Bill Schmitt visits with us about the upcoming sixth annual Rummage RAMPage. An informational meeting is planned for non-profit organizations on Wednesday, May 6th. We also discussed the success of the Stash the Trash event held this past weekend and noted that 3,330 pounds of refuse was collected which does not include materials some of the independant individuals and smaller groups may have collected; a real success story- on a dreary, cool, wet, and windy day.
The Ioway Creek Stream Clean-up Day has been postponed until 21st of May.

Originally broadcast 05/03/2022
Listen to the entire episode now!