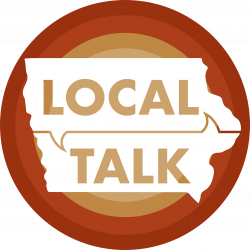 We visit with Ames Area Arts Council, Director, Jennifer Brockpahler as she reviews the awards presented to this year's volunteers, arts advocates and entrepreneurs, board members, art educators, and highlights their accomplishments.
Awesome Aerial Acrobats event lead by Tyler Harms, Director of Iowa Young Birders in conjunction with Wild Birds Unlimited of Ames and the Octagon Center for the Arts in observance of World Migratory Bird Day will be walking in downtown Ames to look for Chimney Swifts and Common Nighthawks open to the public but requested to call WBU (515) 956 3145 to register.
Story County Conservation Naturalist and Environmental Educator; Beth Waage reviews the May and early June events calendar, summer camps camping season (Hickory must be near full) as well as how interested folks can volunteer their time or become a member of Partners, the Friends Group of the Conservation Board.
Susan Gwiasda Public Information Officer for the City of Ames reviews the city council meeting and the bike to work week which will be highlighted by the Mayor's Bike Ride to the Tedesco Learning Corridor along with
Recreation Superintendent Kourtney Cort shares spring and summer programming opportunities including classes for kids and adults, Yoga in the Park, and more. Also, she shares how the department continues to recruit for needed summer help.

Originally broadcast 05/10/2022
Listen to the entire episode now!