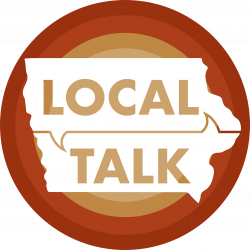 KHOI's Dennis Hart provides us with his news summary of the week from the pages of our local papers.
KHOI's Pat Schlarbaum had an opportunity to visit with Larry Stone about the upcoming Loess Hill Seminar. They recount the history as well as the people involved who helped to create one of the premier outdoor gathering in Iowa.
As part of our series visiting with the candidates of the primary elections,
Incumbent candidate Story County Supervisor, Lisa Heddens joins us to share her insights, concerns, and goals with listeners.
We welcome candidate, Jim Carlen who is seeking to defeat Senator Grassley and represent Iowans in the US Senate. Mr. Carlen share his views, concerns and goals with our listeners.

Originally broadcast 05/23/2022