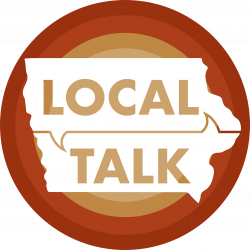 Doctor's of Veterinary Medicine, Margaret Musser and Jen Scaccianoce will help answer questions about the segments and introduce Dr. Jen Scaccianoce, who is a primary care veterinarian at ISU will answer questions about boarding pets, vaccinations, and considerations for taking pets on vacation.
Lauris Olson, Founder and President of Homes Allies, Inc. updates on her Story County housing initiative.
Susan Gwiasda, Public Information Officer for the City of Ames provides updates of various city events in Ames
Housing Coordinator Vanessa Baker-Latimer has an update on Housing activities and provides tips on what to look for when renting residential property.
Amy Juhnke, Ames Public Library Foundation's upcoming Pub Fiction pub crawl, a literary pub crawl in downtown Ames. Participants visit partner locations who will offer exclusive drink specials and a fun experience based on a literary theme! Literary costumes are encouraged but not necessary Proceeds from the event will benefit the Ames Public Library. Purchase tickets online or at the welcome desk of the Ames Public Library.
Ames Public Friends Foundation: aplff.org.

Originally broadcast 07/19/2022