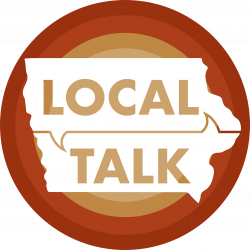 Local Talk for Monday, October 24, 2022 featured the Dennis Hart news summary from newspapers throughout Iowa.
During the HighTrestle HawkWatch earlier this month, Morgan Christensen participated as she has in previous years, just a fine young birder! And while we were observing, identifying and tabulating hawks, eagles and turkey vultures I learned of an exciting bird study that Morgan has compiled.
Board of Supervisors incumbent, Lisa Heddens discussed her candidacy and laid out her priorities for her race to maintain her position. She encourages people to contact 211 if there are any mental health issues in Story County families.
Mellisa Spencer with Story County Emergency Management provided listeners encouragement to prepare for upcoming winter season. Story County collaborates with City of ames and interested parties to address any closures on I35. Partners will be meeting October 31 to ensure the needs of travelers can be met in respect to any blizzards. Having winter weather supplies are essential to travel this time of year. Blankets, shovels, warm coats, jumper cables, flashlight, cell phone chargers all need to be in good working order. Additonal information can be located at Story County IAEM.org or calling 515-382-7315.
Music was provided by M. Lockwood Porter, I Went Out to Find the Answers.".

Originally broadcast 10/24/2022