Originally broadcast 04/06/2020
Listen to the entire episode now!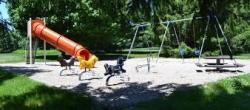 Dennis Hart gave a review of the past week's news in Iowa.
As of today, there are 5 known and tested cases of COVID-19 in Story County, Boone 3, Marshall 10, Hamilton, Hardin, and Webster Counties are all reporting 1.
Steve Sullivan, Director of Marketing and Community Relations for MaryGreeley Medical Center, provided an update from the hospital serving Central Iowa. Currently two COVID-19 Patients are in the hospital and about 5 others are waiting for test results. Iowa State is helping the hospital with protective gear, made from unused materials. Sullivan described the hospital as feeling confident about its supplies and constantly re-assessing.
As of Tuesday April 7, visitors will no longer be allowed in Mary Greeley. The hospital asks for your cooperation with this safety measure. There are exceptions to this ban for certain extreme cases and children. To speak to the hospital about this, call 515-239-2129, or if you have any other questions.
The nurse's hotline (Monday - Friday) to call with health questions or if you suspect having the virus is: 515-500-6711.

More information / Hospital Updates / COVID-19 Q&A
Susan Gwiasda, Public Relations Officer for the City of Ames, asked for residents' cooperation with staying away from playground and to refrain from congregating. Vital resources are needed to maintain city infrastructures and Ames hopes to not be required to use city staff for fencing off areas. Hydrant flushing will begin soon in the city. City Hall is closed; call 515-239-6570 to speak with city staff.
The drop-off mailbox for paying bills is operating. On-line options are available for bill payments.
Anna Banana brought Heart to Heart Messages. Send Anna your message to read on the air. Text it to 515-809-0077 or email it to khoiradio@gmail with Heart to heart in the subject line.