Originally broadcast 05/04/2020
Listen to the entire episode now!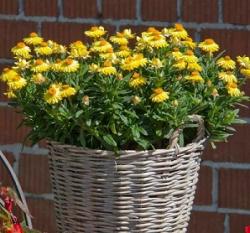 Dennis Hart gives a summary of Iowa news from the past week.
Sarah Rummery, Manager of Horticulture explained that the the annual May plant sale at Reiman Gardens will occur beginning today, May 4 - only this year it will be on line. Plants will be picked up in the parking lot. Members can buy May 4 - 8 and the general public is invited to order from May 9-17. The gardens also have many features on their web site, from garden photos to virtual tours. The gardens currently remain closed; check the web site for announcements about when they will re-open.
Warnings from Researchers at University of Iowa's Department of Public Health, and Fort Dodge Infectious Disease Dr. MeganSrinivas are only some from the medical arena who are warning against Governor Reynolds' announcement to open businesses, gyms, churches, malls, and other types of public areas. According to Reynolds, "we must learn to live with COVID virus activity without letting it govern our lives." Dr. Eli Perencevich, epidemiologist researcher at university of Iowa, tweeted that Reynolds ans state health officials "have made a tragic error."
Dr. MarkAlain Dery, Infectious disease expert and public health expert, agrees with Perencevich's and the others warning against loosening restrictions. He explains this and critiques US public Health nationally as lacking a unified system for data, policy, and implementation, a weakness in our system that he also calls tragic.
Anna Banana brought Heart to Heart Messages. Send Anna your message to read on the air. Text it to 515-809-0077 or email it to khoiradio@gmail with Heart to heart in the subject line.