Originally broadcast 06/07/2019
Listen to the entire episode now!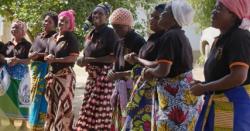 Dennis Hart gives a summary of local news from the Ames Tribune.
Dr. Manjit Misra, Director of ISU's Seed Science Center and Cindy Hicks, Public Relations for the Seed Science Center, describe the newly released award-winning film, Seeds: Diversity of Wonder. Misra describes the work of the Seed Science Center, how this led to the creation of the film, and shares why seeds fill him personally with wonder. The Film will be shown at Reiman Gardens on Father's Day, June 16, from 6 - 9 PM. The showing is free to the public, along with popcorn.
Environmental Reporter Pat Schlarbaum describes recent banding of young peregrine falcons in Southeast Minnesota with the Raptor Resource Project.