Originally broadcast 05/20/2020
Listen to the entire episode now!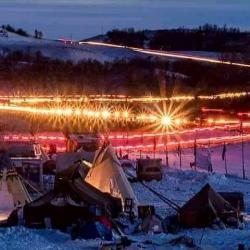 Carolyn Raffensperger'
s reflection today was on gardens and the interactions of creatures, animal and human, with them. In exploring the reports of a huge victory for the Standing Rock Sioux in their legal challenges to the Dakota Access Pipeline, we first spoke with
Mark Edwards
and
Pat Schlarbaum
, who spent some weeks at the
Standing Rock camp in South Dakota in 2016
, as the Water Protectors, protested
Energy Transfer Partners
digging a trench through their land before tunneling under the Missouri River. Next
Keith Puntenney
discussed the legal actions of farmers whose land was condemned by
Eminent Domain
. And finally,
Iowa Sierra Club
Attorney Wally Taylor, described the legal struggle in Iowa and the current status of the pipeline in a financial climate of collapsing oil prices.
We also announced voting information at storycoutyiowa.gov/auditor.