Originally broadcast 03/29/2019
Listen to the entire episode now!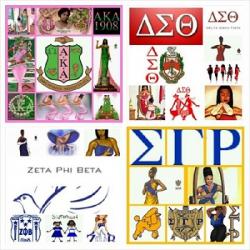 Dennis Hart gives a rundown of local News from the past week, from the pages of the Ames Tribune.
Karen Kedrowski, Director of the Carrie Chapman Catt Center for Women andPolitics at Iowa State University, which serves to interest, educate and engage citizens in the political process. She announces that on Monday, April 1, Florence George Graves, award-winning investigative journalist and founding director of the Schuster Institute for Investigative Journalism at Brandeis University, is this year's presenter for the Catt Center's annual Mary Louise Smith, series, established in 1955.
KHOI intern Tre Moore interviews a Black Sorority member and a Black Fraternity member. They describe Black Greek Culture, known as the "Divine 9."
Former Candidate for Iowa's Fourth District Representative JD Scholten introduces a national rural forum on Saturday March 30th in Storm Lake, featuring presidential candidates and a rally, co-hosted by Farm Aid. Scholten is currently spearheading Working Hero Iowa, an organization raising awareness about tax credit for low- and moderate-income individuals and families, and connecting them with free tax preparation services for getting refunds.