Originally broadcast 11/09/2018
Listen to the entire episode now!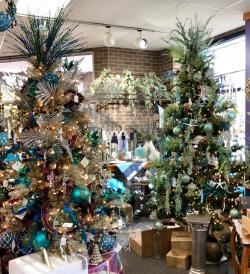 After Dennis Hart's weekly news, we heard a conversation between Ursula Ruedenberg and Nicholas Johnson, giving you an introduction to this colorful advocate for independent media, especially local media. We hope you'll want to meet him in person to hear "Media Under Siege" on Friday, November 16. Merry Rankin, Molly Breen, Madeleine Blandin, and Cindy Hicks came into the studio to tell us about this weekend's Main Street Events -- On Friday, Snow Magic opening the holiday shopping season in downtown Ames, and on Saturday a "buying green" event with a series of welcoming offers for SustAmes to entice ISU students to shop sustainably by supporting the shops on Main Street. Joy B and I closed with a visit to Evert's Flower shop to enjoy the spectacular decorated trees and to renew the offer of the flower card (see announcement in the right-hand column).