Originally broadcast 08/23/2019
Listen to the entire episode now!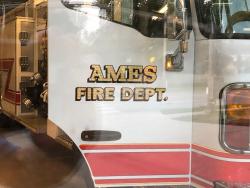 Today's broadcast featured Ames Deputy Fire Chief Doug Allen, who discussed the department's firefighting capabilities, as well as its other services, including hazmat responses, vehicle extrications, rescues, public education and fire station tours.
The program also featured members of the Ames Progressive Alliance, interviewing Nancy Carroll of Heartland Senior Services about the proposed Healthy Life Center in Ames. A $29 million bond election on the proposed center will take place Sept. 10 in Ames.